KINGSWAY CRESCENT NOW OFFERS BOUTIQUE CONDO LIVING AT DUNDAS AND ROYAL YORK IN TORONTO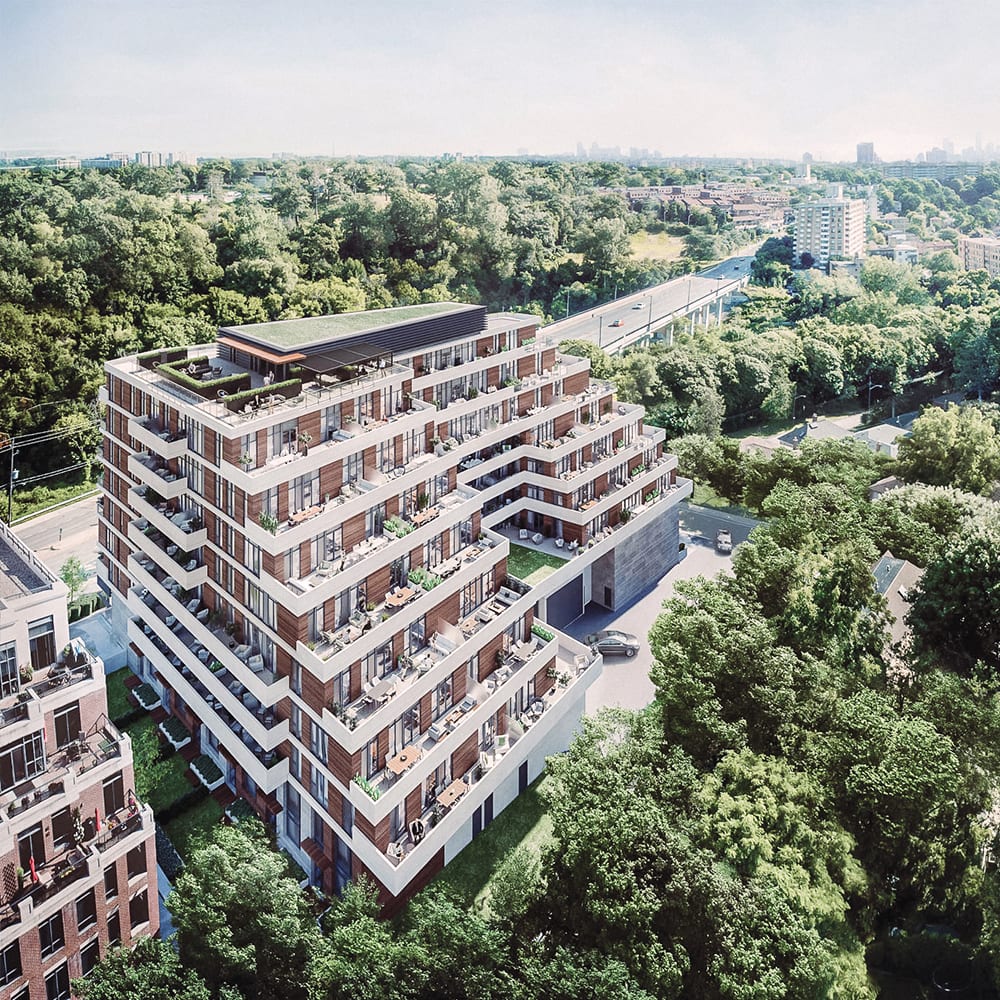 Harhay Developments recently launched sales at Kingsway Crescent, a 8-storey boutique condominium residence in the heart of one of Toronto's most gracious neighbourhoods, The Kingsway. Offering 92 distinctive residences and 10 modern townhomes, Kingsway Crescent is situated near the Humber River Trail, close to Home Smith Park, Magwood Park, Lambton Woods, Lambton Golf and Country Club and other fine courses. In addition to being surrounded by the lush, treed canopy for which The Kingsway is known, the building will feature meticulously landscaped grounds in an exclusive enclave. Families flock to The Kingsway for access to its prestigious public and private schools. Shopping and transit options are also nearby.
Most of these beautiful suites will feature spacious outdoor terraces, perfect for relaxing amid striking views, or for guests to enjoy when hosting a get-together. Among the building's amenities will be a fitness centre, yoga studio, Zen garden, lounges, party room and a rooftop outdoor amenity space complete with a fire pit and water feature. There will even be an in-house art gallery! With the design team including Tact Architecture and Patton Design Studio, you know the results will be stunning. Prices begin from the $600,000s. The Presentation Gallery is now open, located at 4133 Dundas Street West, just east of Prince Edward. Visit KingswayCrescent.ca for more information or call 416-923-1839.