BRIGHT PROSPECTS, BIG CITIES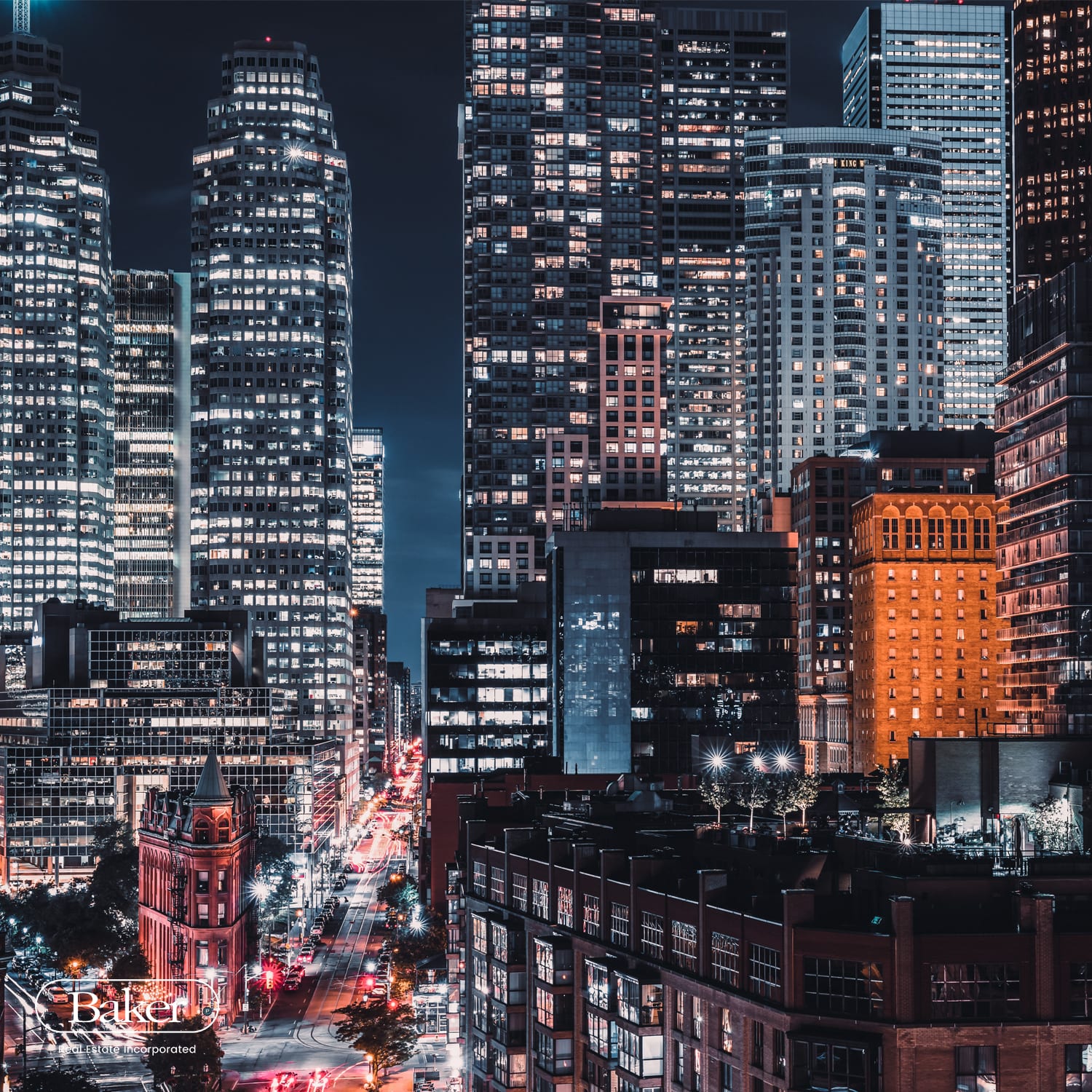 With the prospect of a safe vaccine for COVID-19 emerging on the horizon, it's an opportune time to consider what the future holds for Canadian cities as the pandemic slowly begins to recede.
Since the virus hit urban centres around the world, imposing new rules and regulations for distancing and isolation, there has been alot of debate about how they will survive the aftermath. But for all the predictions of a new reality marked by a mass exodus to verdant suburbs or the undeniable charms of small-town Canada, experts in urban development just don't see that happening.
"The force of urbanization is greater than infectious disease," said Richard Florida, a world-renowned urban strategist, author and Professor at University of Toronto's School of Cities and Rotman School of Management, in a recent interview on Global Television. "Our cities will be fine. They've been through much worse."
Joe Berridge, who is the founder of Urban Strategies, as well as an author and University of Toronto professor, takes Florida's confidence one step further. In an article in the Globe and Mail, he wrote: "In the years to come, Canada and its cities will likely be even more attractive to the rest of the world. Peace, order and good government seems the most effective urban recipe." 
Certainly, that aligns with the federal government's commitment to expedite immigration to Canada, especially among international students who want to stay on, and the growing momentum behind a return of the federal immigrant investor program.
The demographic reality that has always been foundational to urban appeal: "Young people go to big cities not just to work and live, but for sex, style, money and power. For ambition and anonymity. And for risk. All in the petri dish of downtown density," notes Berridge.
Furthermore, for these experts, the pause imposed on Canadian cities are far more of a blessing than a curse. They both identify a  generational opportunity to re-define urban existence with everything from greater focus on local cultural events to addressing the social inequities that have too often manifested in cities.
"This is the most important moment in my life for cities," says Florida. While the ravages of COVID have exposed economic and social justice inequities, he sees a real opportunity to build better cities, ones that are more inclusive and offer more opportunity – which ultimately means healthier, safer and more resilient cities.
In presentations to the Globe and Mail's "Future of Cities Summit", that new urban opportunity was framed under the rubric of the "intersectional city" – a place that acknowledges and reflects the requirements of women, people of colour, the vulnerable and households that do not necessarily conform to the traditional model of the nuclear family.
But the most compelling point supporting an urban future is fundamental economics. 
The reality is that cities remain the engines of job creation in Canada, a reality that cements their growth and evolution. According to the Fraser Institute, since 2015, Toronto and Vancouver grew by an average of 120,000 net new jobs per year, accounting for almost half of all nation-wide job creation over that period.
That analysis is borne out by Shaun Hildebrand of Urbanation, who states that ongoing office and technology sector employment means that nine million square feet of commercial space in Toronto is already pre-leased. Downtown development has not been keeping pace with demand over the long term, he adds, especially in the face of higher immigration levels to Canada over the next several years.
The Fraser Institute's study echoes Hildebrand's on-the-ground experience. It notes that rental vacancy rates in Vancouver and Toronto remain in the range of one to two percent "indicating a severe (and worsening) shortage of rental homes." It also flags that housing starts in Toronto and Vancouver have not kept pace with job growth and demand.
With so many moving pieces in play, what lies ahead for Canadian cities?
It is worth remembering that previous public health crises have spawned major changes to the shape of cities around the world. Central Park was commissioned by New York's Board of Health in the mid-19th Century in response to that city's unsanitary overcrowding. A dangerous lack of healthy drinking water and clean air was dramatically addressed in Baron Haussmann's total remake of Paris around the same time. The "Great Stink" from London's sewage-filled River Thames in the summer of 1858 was addressed by Joseph Bazalgette's Victorian-era infrastructure improvements.
Our cities will not only survive COVID-19, they will flourish. It may not yet be clear how they will be re-shaped by the crisis, but it will be an inclusive and invigorating renaissance.