THE UNITED BUILDING CONSTRUCTION OFFICIALLY UNDERWAY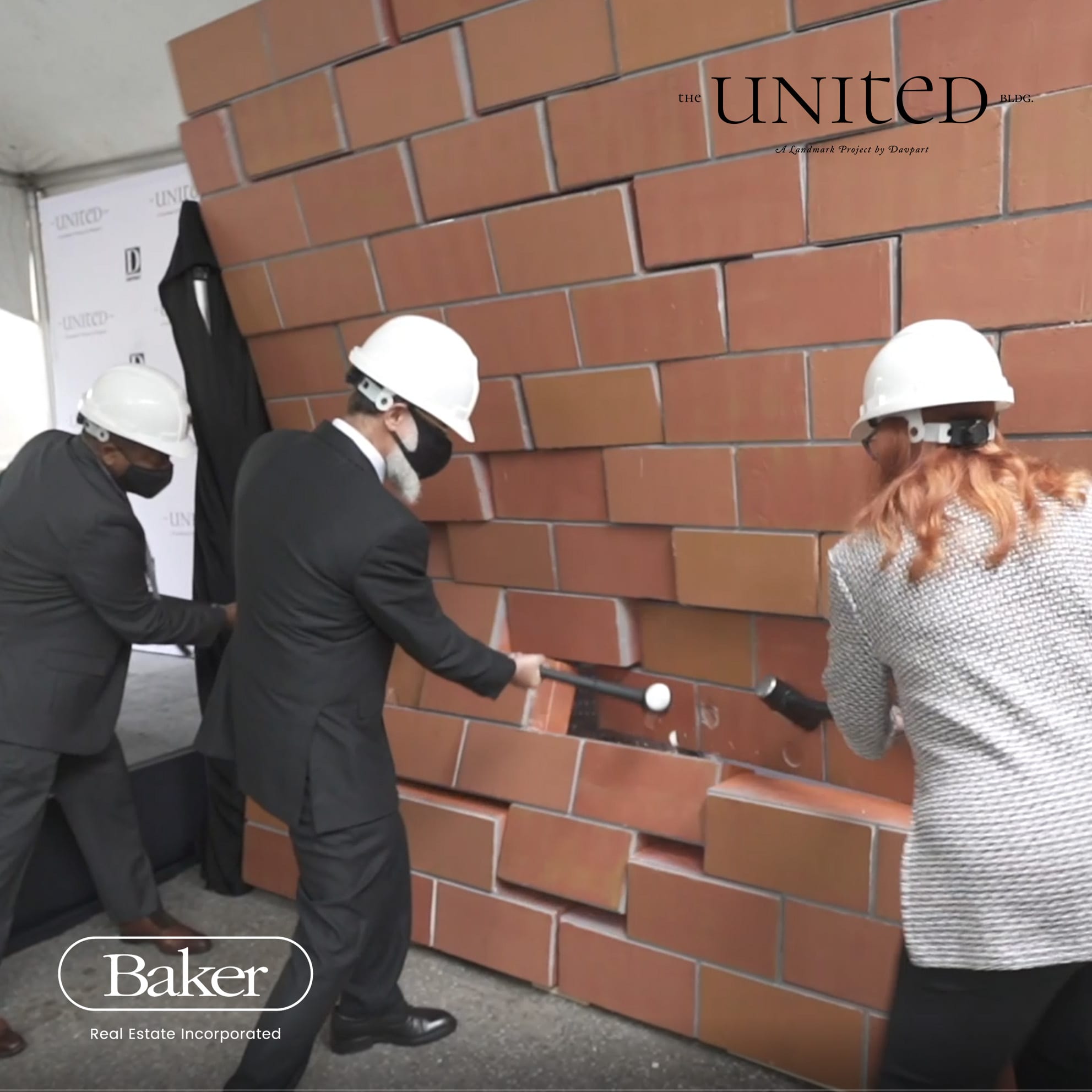 Recently, Davpart held a ceremonial groundbreaking celebration to mark the onset of construction/demolition at The United Building, the tallest architectural heritage retention in North America. Toronto's Deputy Mayor Michael Thompson joined Davpart President/CEO David Hofstedter and me to raise sledgehammers and strike a symbolic faux wall. Davpart is working with the existing structure that formerly housed Toronto's historic Maclean Publishing empire. In addition, we celebrated the launch of sales on the penthouses and skytowns that add even more cachet to this incredible address.
It was just over one year ago that we launched sales at The United Building, and at the time of the groundbreaking, more than 80 per cent of the 700 suites had sold. Purchasers understand the value and appeal of living on Toronto's most prestigious ceremonial boulevard. Residents will have direct access to the St. Patrick subway station, and will live close to the Financial District, University of Toronto, Toronto City Hall, world-class hospitals, cultural venues and shopping.
And kudos to Davpart for preserving some of the building's historic elements while adding a contemporary residential tower rising from the original. B+H Architects and ERA Architects have done a spectacular job with the design. Nothing like this has ever been seen in Toronto before. The United Building is so exceptional, that it has been featured in some of the top business and design magazines in North America and has attracted international attention. And now, it's becoming a reality. There are still wonderful choices available. Contact Baker for more information.