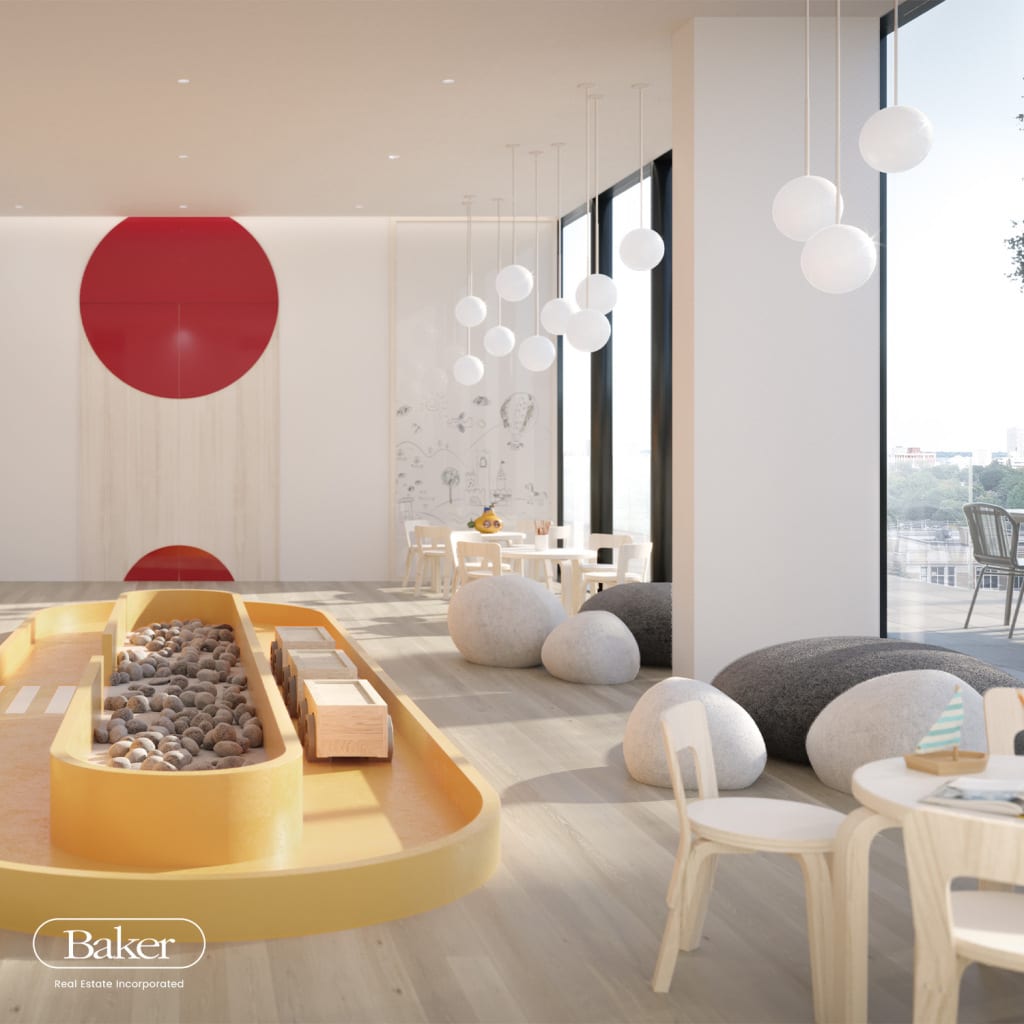 Over the past few years, we have noticed an increasing number of families choosing to live in, and raise their children in, condos. The trend may be somewhat new here in Canada, but it has been the lifestyle choice of many around the world for decades. Condominiums offer a lot of advantages for families with children. In a condominium, kids feel an immediate sense of belonging, with elevators, hallways and amenities becoming natural places to meet neighbours. Concierge service provides the "eyes on the street" that help to protect residents of all ages. Modern condos are also equipped with security measures at all levels, including underground parking areas.
Building amenities provide wonderful places for recreating, socializing and relaxing. Some developers are even offering kid-friendly amenities such as children's zones and climbing walls. Balconies, terraces, courtyards and rooftop gardens become the children's "backyards." Once the pandemic is over, condo residents can enjoy these niceties again. Condo developers are also offering more three-bedroom suites to accommodate families. Plus, family members can purchase separate suites in the same building, so parents, their children and grandchildren, and other relatives can live close by while still enjoying privacy.
The saying goes that it takes a community to raise a child, and condominiums are vertical communities. It makes sense that families are opting for this lifestyle across Toronto and the GTA.