DISCOVER A NEW RELEASE OF TOWNHOMES AND LOWER PENTHOUSES AT M2M CONDOS!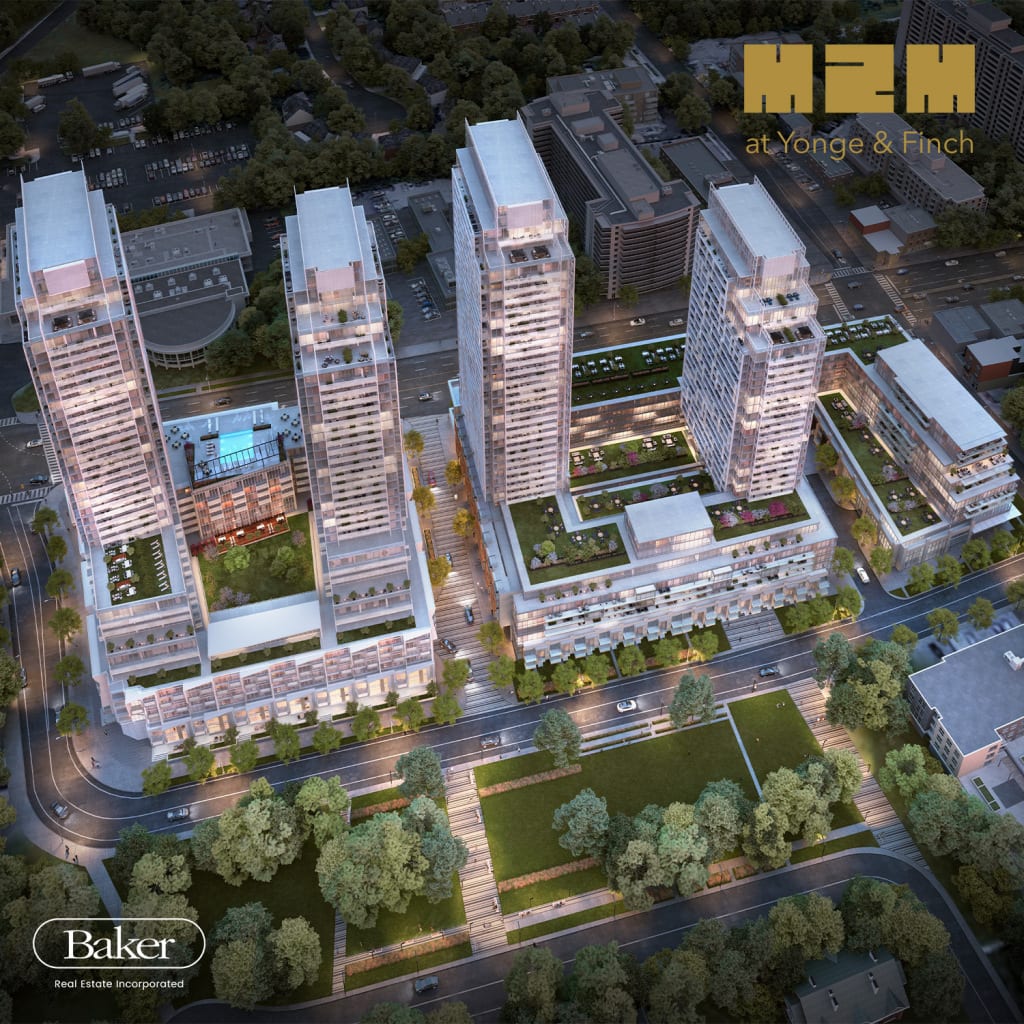 The anxiously awaited new release of townhomes and lower penthouses (The Sky Collection) at master-planned M2M Condos is here! Aoyuan Property Holdings chose this Yonge and Finch location in North York for M2M, as purchasers appreciate living close to three major highways, adjacent to the subway station and less than a half-hour drive to downtown Toronto, earning it a perfect Transit Score of 100 out of 100. Rather than one standalone building on Yonge, M2M is a community that will eventually encompass five towers. Many of our purchasers there like the feeling of belonging this will offer, as well as the fact that there are plans for daycare facilities, a community centre and public park in the development.
All of the towers at M2M will be beautifully modern and distinctive looking. Among the standard features are 9-foot smooth ceiling heights and Energy Star appliances. Some townhome designs will have an interesting feature in a sliding glass door to the den that can be opened up to create a wonderful family room space. Condominium suites with internal bedrooms will come with switchable smart glass between two bedrooms that you click to allow natural light to come through.
The two-bedroom + den and three-bedroom townhomes range in size from 1,078 to 1,368 square feet and begin in price from $1.197 million. Suites in the Sky Collection are available in two-bedroom, two-bedroom + den and three-bedroom layouts and are priced from $890,000. You will also find some suites from the previous releases still available, priced from $780,000. Ask our Baker sales representative for details.