LIVE "LARGER" IN A CONDO!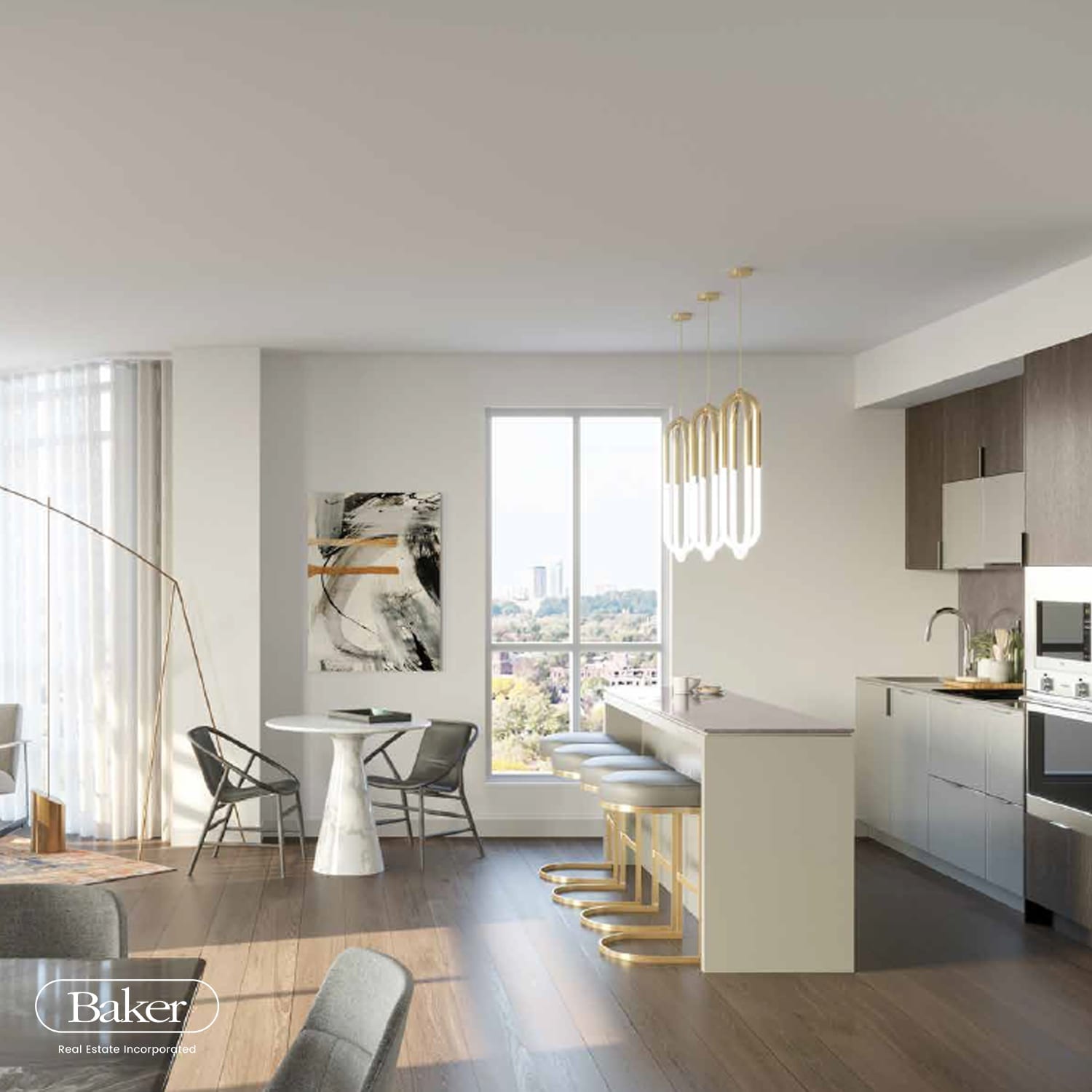 With economics driving condominium suite design to be more compact for affordability, and many young singles entering the new condo marketplace, developers have been ingenious about creating living spaces that "live" larger than their square footage. Open-concept main living areas flooded with natural light from large windows form a bright palette for owners to express their personality with the features and finishes they choose. Linear kitchens are so lovely these days that they are a true enhancement of these living/dining spaces.
By design, condo suites maximize space usage with the absence of long hallways. And it is not just young buyers who appreciate this practicality; empty-nesters moving from large "nests" often find they have more usable space than they did in their low-rise homes. Remember, too, that condominium amenities are extensions of living space that save space – and once the pandemic is over, condo residents will enjoy these areas once again. For example, there is no need to own exercise equipment when there are fitness facilities right in the building. Hosting large get-togethers in the party/multi-purpose room is a breeze. Whatever your age or family configuration, there is a condo out there that will satisfy all of your needs!